Yes! Now You Can Unlock UNLIMITED Viral Lead Funnels & Boost Your Leads And Income FOREVER!
Plus, We're Also Unlocking 3 ADDITIONAL Pro Features
& Our Most Requested Features - Remove Our Branding & Logo From Pages + Your Own Custom Domain
This Will Give You An UNFAIR ADVANTAGE Over The Competition
While Turbo-Charging Your Results Faster Than Ever!
With The #1 Viral Lead Generation
Funnel Platform On The Internet
Before you start creating those profitable funnels and getting tons of leads that bring loads of cash, how would you like to have even more incredible pro features and unlimited access that can help you smash the competition with Viral Lead Funnels?

Now hold up a minute... you're probably wondering if your investment in Viral Lead Funnels has any value.

I assure you it does. It's everything and then some. It truly has no equal in my opinion. And especially not for the price.
But if you're truly serious about taking your lead generation and income to the next level, then you want to have as many options in your lead gen arsenal as possible.

I'm talking about the kind of features and access that puts the odds of success in your favor even more than normal. And when you add the power of these pro features, along with unlimited funnel creation access, you're going to be able to take your income nto a whole 'nother stratosphere!
This Level of Viral Lead Funnels
Wil Help You Take Your Business & Income
Into Absolute Overdrive!
With the Viral Lead Funnels Unlimited Upgrade, you're sure to level up your lead generating game and boost your income faster than anything you've ever seen.

Just by adding these options and unlocking unlimited access to your already existing Viral Lead Funnels account, you'll set yourself head and shoulders above the competition.

Plus, you can dominate in just about any niche and have unlimited clients if you so you desire.
Here's What Unlocking This Upgrade TODAY
Can Do For You In The Next 24 Hours...
Create UNLIMITED LEAD FUNNELS
When you sign up in the next few minutes, you'll remove the restrictions for the number of funnels you can create inside the platform.

That means you can go into multiple niches, build thousands of lists, and profit from various industries without ever worrying about losing a single lead.

Doesn't matter if it's 5 or 500...you can create and benefit from all the funnels you want without fail.
You've already seen the power that these funnels have. But with unlimited access, you can keep the leads rolling from every single visitor you ever get. There's no set limit on the amount of traffic or page views you can receive.

This means that every single lead can turn into 10 which can only exponentially grow your list and your bank account!
Break All The Income Limitations
Because you're also receiving a commercial license with your purchase, that means you can have unlimited funnels for all the clients you serve as well.

So if you want to go full blown agency and serve hundreds of clients, go for it!

There's nothing stopping you and Viral Lead Funnels Unlimited will back you up every step of the way.
Customized Logos:
Increase Your Brand Value With Your (or client's) Logos On All The Viral Pages You Create For Your Business And For Your Clients
Add Your Own Custom Domain:
Grow Your Brand Value With Customized Share Links. Now you can add unlimited custom domains (yours or your clients')
ADDITIONAL Pro Features
To Your Account Today As Well:
With this option, you'll have more control over the lead flow in your business with Viral Lead Funnels.

Use this to segment leads, send to webinars, automate movement from one list to another, and more.

By having access to all these advanced features, your ability to create and connect with your leads will go through the roof... and so will your income!
'1-Click' Automated Hooks
Since you'll have unlimited access and want to create unlimited funnels, that means you'll also need the power to automate as much as possible.

Not to worry, we've got you covered. Using our '1-Click' Automated Hooks pro feature, you'll be able to:
✓ Add a user to different Autoresponder lists

✓ Remove a user from an Autoresponder list

✓ Integrate with Webinar Platforms like GoToWebinar & Zoom

✓ Integrate with Membership Platforms like Karta, Kyvio, Learnable

✓ Tag a lead on your CRM
✓ And a lot more…
As you already know, we pride ourselves on delivering top notch support. And that includes the support you'll receive with Viral Lead Funnels.

But since you'll be running UNLIMITED access, that means you'll need dedicated support. When you sign up shortly, we'll also bump your account to our specialized support team who will handle any issues you have asap.
That means you can rest assured that all your problems will be fixed quickly whether it's your own funnels or that of your clients.

Consider this level of support like the first class on the plane with all the amenities included!
Click Below To Get Started Today!
Plus, You'll Also Receive Some
Even With That Being Said, I Still Want To Ensure We Do Everything Possible
To Make Sure You Get The Most Out Of Viral Lead Funnels Unlimited.
So Go Ahead And Grab These Next Level Bonuses And Add Them To Your Existing
Viral Lead Funnels Unlimited Arsenal Starting In The Next Few Minutes:
LeadPro Autoresponder App
Unlock free access to an email autoresponder software when you upgrade on this page.

Lead generation, email marketing, etc. all work with an email autoresponder service provider. Autoresponder services like GetResponse and Aweber cost a $30-$120 monthly fees, so imagine the extra cost you'll be incurring every month.

This is why we are giving you free access to an autoresponder app, with it, you can send unlimited emails to your subscribers & import emails with ease.

Jump in now - pick up 'ViralLeadFunnels Unlimited' right now to lock in your FREE access.

Automated Subject Line Creator
Subject line generator software is an incredible AI tool that generates attention-grabbing subject lines that LITERALLY forces your subscribers to open your emails.

This has the potential to 10X your email open rate thereby increasing deliverability and profitability as more people gets to open, read, and as such take action on your offers.

This tool works with point and click simplicity, all you need do is to answer a few questions and boom a cool subject line is generated for you in SECONDS.

Immediately you lock in your ViralLeadFunnel Unlimited upgrade, you get instant access to this tool.

Email marketing begins with a lead generation strategy and then a lead nurturing and monetization system...

ViralLeadFunnels already got you covered on number one(Lead generation), so once you purchase this special upgrade, you'll unlock this excellent package that enables you to make the best use of Email marketing to nurture and monetize your leads almost effortlessly.

So get in active mode and use this bonus to intensify your growth prospects, and become an enviable success story.

Immediately you lock in your ViralLeadFunnel Unlimited upgrade, you get instant access to this bonus.

ViralLeadFunnels already got you covered on number one(Lead generation), so once you purchase this special upgrade, you'll unlock this powerful email swipe bank.

The swipe file contains every kind of email for your email marketing needs… Inside you have;

+ Engagement email
+ Follow email sequence
+ Promotional Emails
+ Newsletters
+ Welcome emails
+ Seasonal campaign emails etc …
Immediately you lock in your ViralLeadFunnel Unlimited upgrade, you get your instant access to this bonus.
Finally, If You Knew
You Could At Least MINIMALLY
Sales, and Conversions Forever,
Wouldn't That Be Worth At Least $1,000.00?
Now, I'm Not Saying You'll Have To Invest $1,000 This Upgrade.
Not In The Least Bit.
But let's just say that by getting access today, you were able to take your income from $1,000.00 a month to $4,000.00 a month forever. And let's say you never did another thing to increase your conversions. You like the extra $3,000.00 so you stick with that.

Now let's say I gave you tools that sped up the process and helped you get WAAAY ahead of the competition. Thus cutting your marketing tasks to half the time it normally took, but getting 4X the results or possibly more.

So to be clear that's a jump of an extra $3,000.00 while working 50% less for life!

That's an extra $36,000 per year. Serious dinero for a part time effort if you ask me.
And that's on the low end of the online income earning scale. And the crazy part is, as long as you have a computer with internet access, you could do it from anywhere in the world.

So, let me ask you again...if I gave you the tools to do just that, wouldn't that be worth at least $1,000 to you?

I'm quite sure it would. Who in their right mind wouldn't pay $1,000 one time to make an additional $3,000 per month forever.

Now I'm not saying you'll generate $4,000 per month. Legally I can't and quite honestly, I don't know you or your work ethic. Heck, you could do a whole lot better!
That By Adding These Additional Pro Features To Your Order Today,
Your Chances For Producing That And So Much More Just Fell Hilariously In Your Favor.
Here's How To Get Started...
Ok, So You're All Ready To Go To The Next Level With
Viral Lead Funnels Unlimited Right? Great.
Getting started is incredibly easy. Just go ahead and use the button below and we'll make sure to get your Viral Lead Funnels Unlimited account all squared away after you upgrade today.

Then you'll not only start getting tons of leads faster than the competition, but you'll have have pro features that will soup up your profitable lead generation campaigns like a formula one race car with 1000lbs of nitro!

But I should warn you. This offer is only available here on this page. You won't find access to this anywhere else for this price.

So don't delay on this offer. It's only for a limited time and the special pricing could be removed very soon.
Click Below To Get Started Today!
Worth: $34,804
Retail Price: $497/Month
Current Price: $197 Per Year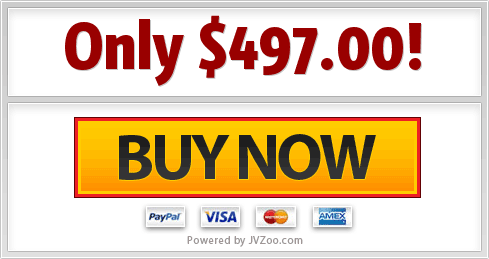 30 Days 'No Questions Asked' Money Back Guarantee &
365 Days Money Back Guarnatee If You Don't Get RESULTS With Your Purchase
NB: It's optional to renew after 1 year... If you don't renew at the end of 1 Year, you still get to keep EVERYTHING, except this Unlimited Upgrade.