Exclusive Deal - Get ALL The Upgrades & Bonuses At A Hugely Discounted Fee!
Effortlessly Generate All The Leads
You Could Ever Want QUICKLY
With Our New Revolutionary Viral Loop & Gamification Funnel Technology...
The Same Technology That Generated 11,745 Leads From 1,092 Visitors & $47k Recurring Income Without Ads
Watch Webinar Replay Below!
ViralLeadFunnels UNLIMITED
→ Advanced Triggers to help you create a more segregated & highly-targeted list

→ Automated Hooks to completely automate your Lead Management

→ Prority Support by moving your account to a separate Support Desk for speedy redressals
→ One-Question Quizzes

→ Complex Funnel With Multiple Questions

→ Conditional Branching Logic

→ Question Scoring And Weighting

→ Different Paths And Outcome Pages Based On A Person's Answers

→ And more…
Done For You Lead Funnels
Done For You Lead Generation Agency
All The FE & UPSELL BONUSES

Unlock INSTANT Access To Our Premium Bonuses When You Take Action Today;
Complete Hand-Holding
For The Next 52 Weeks To Help You Succeed…
Most Of Our Members See RESULTS From The 2nd Week
Agency Accelerator Training to help you generate leads for your new agency & close clients
Every Saturday, we do a live Q & A session where we take everybody's questions and challenges one after the other and help them in real time.
My team and I go live on a special training session with selected members of our community every Wednesday.

We do in depth trainings, where we spill insider online marketing secrets, strategies and hacks. Plus we show you how to apply it to your business by reviewing different case studies and niches.

The webinars are 100% NO PITCH & VALUE PARCKED every time!

Want to join the next session?
Pick up your access to ViralLeadFunnels today, and you'll be given access to the training update group, so you can be part of that selected few!
Skype Group Mentorship + Opportunity to Join The Client Challenge.
DEMO VIDEO: Watch To Be Amazed!
Unprecedented Sophistication & Effortless Viral Money Making Technology...
1,092 Visitors. 11,745 Leads.
$47,000 In RECURRING Income.
Take A Look For Yourself:
The Same Technology That Generated 11,745 Leads From 1,092 Visitors & $47k Recurring Income Without Ads
Our Members Are
Getting Amazing RESULTS!
$6k & 3.5k Leads From 1,070 Visitors
"I started generating leads in less than an hour after logging into the app. So far, I have over 3,500 new leads from 1,070 visitors. 62 sales so far from the leads. $6,014 in revenue with zero ads spend. Just 1 product. I have not even added upsells yet. This product delivers."

I Made My First Sale Online...
"I made my first sale today. $270 It's not a big amount, but I am super excited as I am finally able to make a sale online after more than 1 year. Moving towards my next goal of $10k. My campaign got me 372 subscribers from just 230 visitors. I followed everything step by step."
$4k Sales For A Reseller Product
"What I love most about VLF is the ability to grow both email and messenger leads. From just 98 visitors from my facebook profile, I made 11 sales for the clickagency reseller account I bought and also built a list of 708 subscribers from 317 visitors. Can't wait to use this on all my numerous reseller products."

Jennifer Lawson
VLF Member
13 New Downlines In 1 Weekend

"This should be called viral magic funnels. If not magic, how else can you explain how I managed to get 517 leads into my netw0rk-marketing funnel from 308 visitors. I managed to get 2,000 of them to join my telegram group and we closed 13 new downlines in 1 weekend."
$11,994 In Webinar Sales - Zero Ads

"Without VLF I wouldn't be growing my leads on steroids and setting up my first evergreen webinar to sell my DFY Ecom offer. I got 908 webinar registrants from 411 visitors. I was wondering if virals do buy, till I ended up selling 6 copies of a $1,999 product last month alone. No ads. I used the 1-click URL feature to turn all my existing subscribers to ambassadors."

$2k, 1,250 Leads From 318 Visitors

"I was struggling to consistently generate leads having used facebook ads & solo ads with terrible results. With VLF I got 1,250 leads from just 318 visitors. Over $2k in sales already and have not even started following up on the new leads yet."

Not One Person Spent A Single Penny On Ads.
Yet ALL Of Them Were Able To Start Getting Leads That They Turned Into Sales
WITHOUT Struggling Like Most Marketers Do.
NOW You Too Can Do The Same...
Lock-In Your Discounted Access To The Total Package ALL For A Massive Discount
Worth: $49,804
Retail Price: $497/Month
Current Price: Massively Discounted!
Use Coupon: VLF50 For $50 off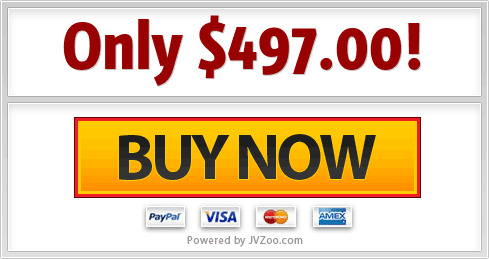 Only $497 Yearly For UNLIMITED ACCESSS
No Upsells - No Hidden Fee - Cancel Anytime!
30 Days 'No Questions Asked' Money Back Guarantee &
365 Days Money Back Guarantee If You Don't Get RESULTS With Your Purchase
This site is not a part of the FaceBook website or FaceBook INC. Additionally, this site is NOT endorsed by FaceBook in ANY WAY. FACEBOOK is a trademark of FaceBook INC.

Every effort has been made to accurately represent the product(s) sold through this website and their potential. Any claims made or examples given are believed to be accurate, however, should not be relied on in any way in making a decision whether or not to purchase. Any testimonials and examples used are exceptional results, don't apply to the average purchaser and are not intended to represent or guarantee that anyone will achieve the same or similar results. Each individual's success depends on his or her background, dedication, desire and motivation as well as other factors not always known and sometimes beyond control. There is no guarantee you will duplicate the results stated here. You recognize any business endeavor has inherent risk for loss of capital. Basically, we can't FORCE you to TAKE ACTION, so therefore we cannot promise success.

Copyright © All rights reserved. ViralLeadFunnels
support@viralleadfunnels.com

Terms & Conditions | Privacy Policy | Disclaimer | Cookie Policy